Dan Klassen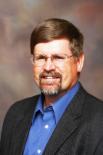 Dan Klassen is an expert in the field of sterile injectable pharmaceutical and biotechnological drug products with more than 30 years of industry experience in Regulatory Affairs, Regulatory Compliance and Quality Assurance, he assists with and advises Companies on Regulatory Submissions; Regulatory Compliance; Inspections; Regulatory Authority Meetings; Crisis Management; and Remediation situations.
Dan specializes in current Good Manufacturing Practice (cGMP); Chemistry, Manufacturing, and Controls (CMC), Regulatory Compliance, Inspection Management, and cGMP Training. He has personally been involved in the submission of hundreds of IND, BLA, NDA, and DMF applications; has extensive experience in FDA and foreign regulatory authority inspections; and has conducted manufacturing, laboratory, and supplier cGMP audits in the U.S. as well as internationally.
In 2010, the FDA Advisory Committee Oversight and Management Staff appointed Dan as Consultant to the Pharmaceutical Sciences and Clinical Pharmacology Advisory Committee. In this Special Government Employee (SGE) role, he is called upon as needed for divisional assignments and advisory committee meetings. In 2015, he was re-appointed for a second term.
In 2015, Dan accepted a voluntary role at NSF International as Joint Committee Chairman for the establishment of NSF/ANSI Standard 455-4, Good Manufacturing Practices for Over the Counter (OTC) Drugs. The Joint Committee is charged with overseeing the development of the standard which combines retailer and regulatory requirements into a single standard and auditing program which will help reduce the number of manufacturer audits by customers as well as reduce costs while strengthening safety, quality, and trust through the supply chain. Associated with this role, he is also a member of NSF's Council of Public Health Consultants.
Dan holds a Bachelor of Science degree in Medical Microbiology from the University of Saskatchewan, Canada and has a subject certification in Diagnostic Medical Virology. He also participated in postgraduate studies in Parenteral Medications at the University of Tennessee, College of Pharmacy. He has served in several roles in industry organizations and has presented and moderated at numerous industry conferences and workshops. He has participated as guest lecturer for University of Southern California, School of Pharmacy, Master of Regulatory Science program.